The City Card Company empowers Xiushan to achieve free bus transfer in half an hour.
2022-03-04 16:30
From March 1, 2022, citizens who have inter-connected transport IC card issued by City Card company can enjoy "free transfer in half an hour" in Xiushan, namely passengers in Xiushan will enjoy a free transfer within half an hour (5 to 30 minutes after the card is swiped) starting from the first time they take a bus.
As the construction and operation service provider of Xiushan "Jiaoyun Tong" public transportation IC card, City Card company gives full play to its advantage to guarantee the  implementation of the Xiushan transfer project and the normal operation of the card swiping equipment and clearing system.
After the policy coordination and preparation in the early stage, the City Card Company organized the technical and after-sales operation and maintenance team to carry out the transfer and transformation work on the evening of February 28. They repeated inspections, worked overtime to sort out emergency procedures, and test the vehicles and finally complete the rectification work before leaving on March 1.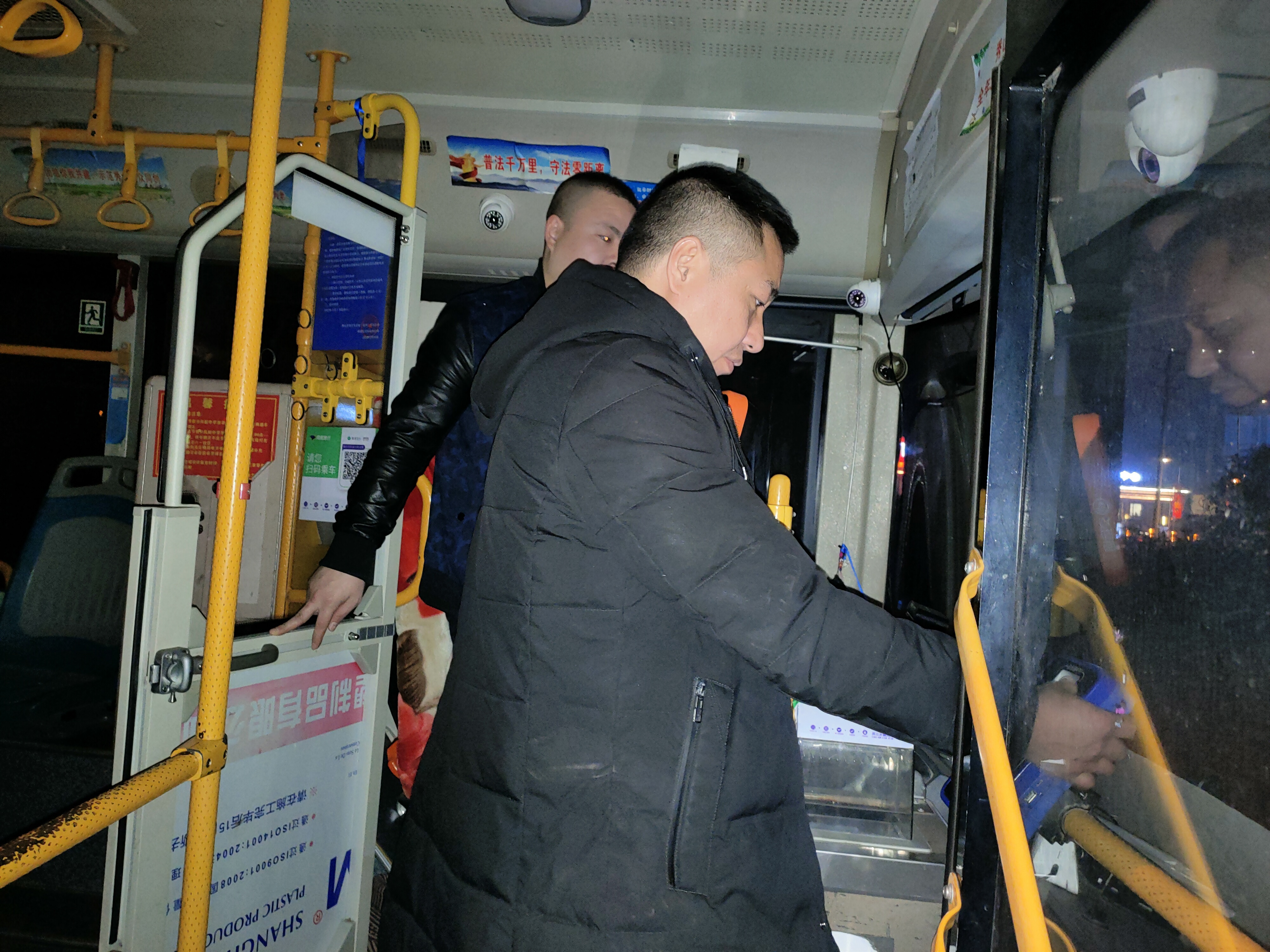 The "Free bus transfer in half an hour" in Xiushan is another implementation to improve Xiushan citizens' e-card using experience after upgrading and rebuiding the e-card interconnective system.  The "Free bus transfer in half an hour" not only improves the enthusiasm of the public to take public transport, but also has a positive role in promoting a smooth traffic in Xiushan. Xiushan citizens enjoy the convenient travel and free transfer, and feel the beauty brought by the public transportation and modern science and technology development achievements as well.

Back