Industry Supervision System
Product Presentation
Bus big data industry regulation is based on the platform of data collection and analysis. With the help of Internet of things and AI technology to realize the digital and visual of the supervision of public resources, capital, service, security and epidemic prevention and control,etc., which is not only applied to public transport enterprises to help improve service level and efficiency, and to reduce cost, but also applied to government management departments to help the government improve the efficiency of supervision and realize the value of supervision.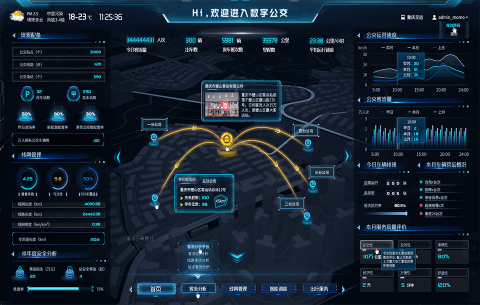 Product Architecture

Functional Orientation
Data Aggregation
Data Center Platform
Data Governance
Intelligent Engine
Data Monitoring Visualization
Emergency Command Coordination
Planning Decisions
Product Advantage
Strong data converge and interconnect capabilities:
Comprehensive integration of the supervision information of public data, industry data and government data makes it more convenient for enterprises to enjoy the administration service. Supervision departments can be more comprehensive and timely access to bus operating conditions, and better managing the bus service.
Efficient data fusion computing capability:
Passenger flow OD, bus speed, path model and etc., can help enterprise improve working efficiency, reduce operating costs, and improve the utilization rate of urban public system resources.
Reliable data innovation and application capability:
The Internet + cloud bus, cloud supervision, cloud planning and data visualization will be used to upload data to the industry data center, so as to make public travel more convenient, make the public transport department's operation more efficient, and make the regulatory decisions of the industry clearer.